Healthy Eating
Healthy eating is a lifelong quest. I am an opportunitarian; I eat the best of what's available to me at the moment.  If I'm at my neighbor's annual St. Patrick's Day feast, corned beef is a treat, and well-enjoyed.. and oh, that homemade shortbread.. Normally, I'll eat no animal products for a week after a wonderful event like that, but somehow, the next day I found myself at BurgerFi and there is just no point in denying yourself the french fries. After a plain burger(no cheese-dairy is the devil for me) and an acceptable amount of fries, I was stoked enough to complete my tasks. Also, I don't really eat the bun, just kind of push the burger out (bread and french fries together are a lot for the gut).
Today, I resume my better health, heart-protective way of healthy eating and any animal products are off my plate. Well, there may be a few fresh-grated Parmesan shreds if I make pasta and broccoli rabe for dinner..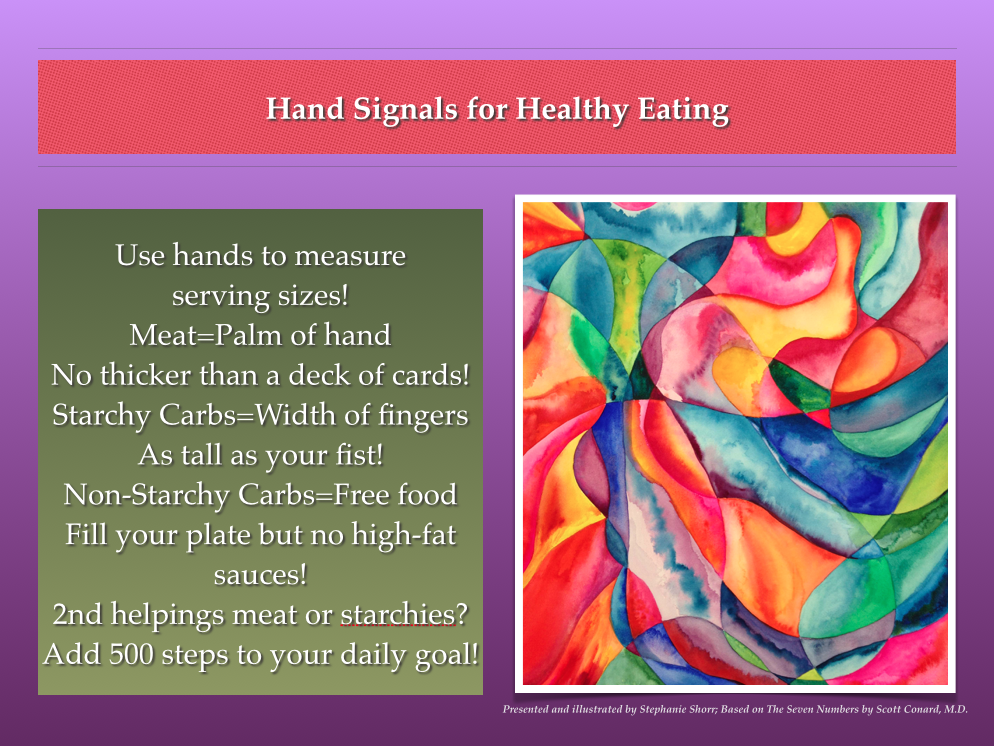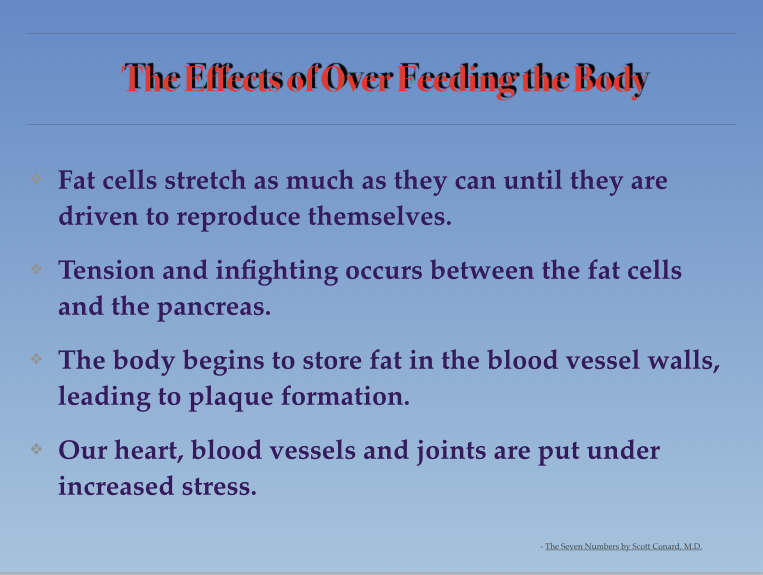 Strawberry Salad
Strawberry Salad is a great way to increase nutritive density during the winter strawberry season.
Strawberries are stars on our preferred nutritive density food list. High in Vitamin C and anthocyanidins (anti-oxidants), with a low glycemic index, strawberries quench free radicals and may help prevent degenerative disease.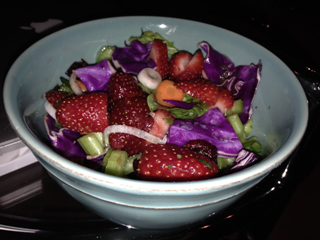 Strawberry Salad Recipe
Lettuce (choose from romaine, watercress, arugula)
Raw Spinach if preferred
Add Vegetables (carrots, purple, green or Chinese cabbage)
Celery
Green onions
Dried cranberries
Strawberries
Slice and assemble ingredients; put strawberries on top. Drizzle with dressing.
Dressing
Organic Flaxseed Oil or Extra Virgin Olive Oil
Lemon juice
Salt (a bit!)
300 million pounds of strawberries are grown in central Florida every winter, giving the area the title of "Winter Strawberry Capital of the World." Eating local, in-season produce provides the most nutrients and therefore health benefits, and we are pleased to do our part.
Details on nutrition follow, thank you to:
http://www.nutrition-and-you.com/strawberries.html
Health benefits of strawberries
• Strawberry is low in calories (32 cal/100 g) and fats but rich source of health promoting phyto-nutrients, minerals, and vitamins that are essential for optimum health.
• Strawberries have significantly high amounts of phenolic flavonoid phyto-chemicals called anthocyanins and ellagic acid. Scientific studies show that consumption of these berries may have potential health benefits against cancer, aging, inflammation and neurological diseases.
• Strawberry has an ORAC value (oxygen radical absorbance capacity, a measure of anti-oxidant strength) of about 3577 µmol TE per 100 grams.
• Fresh berries are an excellent source of vitamin-C (100 g provide 58.8 mg or about 98% of RDI), which is also a powerful natural antioxidant. Consumption of fruits rich in vitamin C helps the body develop resistance against infectious agents, counter inflammation and scavenge harmful free radicals.
• The fruit is rich in B-complex group of vitamins. It contains very good amounts of vitamin B-6, niacin, riboflavin, pantothenic acid and folic acid. These vitamins are acting as co-factors help the body metabolize carbohydrate, proteins and fats.
• Strawberries contain vitamin-A, vitamin-E and health promoting flavonoid poly phenolic antioxidants such as lutein, zea-xanthin, and beta-carotene in small amounts. These compounds help act as protective scavengers against oxygen-derived free radicals and reactive oxygen species (ROS) that play a role in aging and various disease processes.
• Furthermore, They contain good amount of minerals like potassium, manganese, fluorine, copper, iron and iodine. Potassium is an important component of cell and body fluids that helps controlling heart rate and blood pressure. Manganese is used by the body as a co-factor for the antioxidant enzyme, superoxide dismutase. Copper is required in the production of red blood cells. Iron is required for red blood cell formation. Fluoride is a component of bones and teeth and is important for prevention of dental caries.
I have several requests for the "Protein Smoothie" recipe in the "Finding the Balance" vlog:
Protein Smoothie
Choose:
Protein powder – whatever suits you best;
find a product without artificial sweeteners or flavors.
This is a personal taste decision; I'm currently using
Nutiva hemp protein, chocolate flavor.
Choose:
Water, juice, soy or almond milk
Another personal taste decision;
I like 1/4 cup pomegranate juice and 1/2 c. almond milk.
Choose 1 0r more, fresh or frozen:
1 banana
Add: blueberries, strawberries, raspberries, blackberries,
peaches, nectarines, mango, or papaya
Add:
1 Tablespoon ground flaxseeds (preferably organic)
Optional add-ins:
fresh spinach or kale
If the smoothie gets too thick, add water.
If you prefer a thicker smoothie, add ice.
To increase sweetness, add small amount
of honey, agave, or pitted dates.